VGMA Board has revoked Jay Bhad's nomination: On the night of the 24th Vodafone Ghana Music Awards nominations announcement presentation, a one-week interim window was given for correcting errors and omissions.
The board claims that several well-meaning parties contacted the Board with different submissions after this announcement. Once these concerns have been addressed, responses to the various petitions have been sent.
24th VGMA: Why Jay Bhad was Removed from the New Artist Category
One of the nominations that has generated much public interest is Jay Bahd's for Best New Artiste. The Board ultimately finds that Jay Bhad is not a new participant in the program because of his shared nomination for Collaboration of the Year in 2021 for Yaw Tog's "Sore."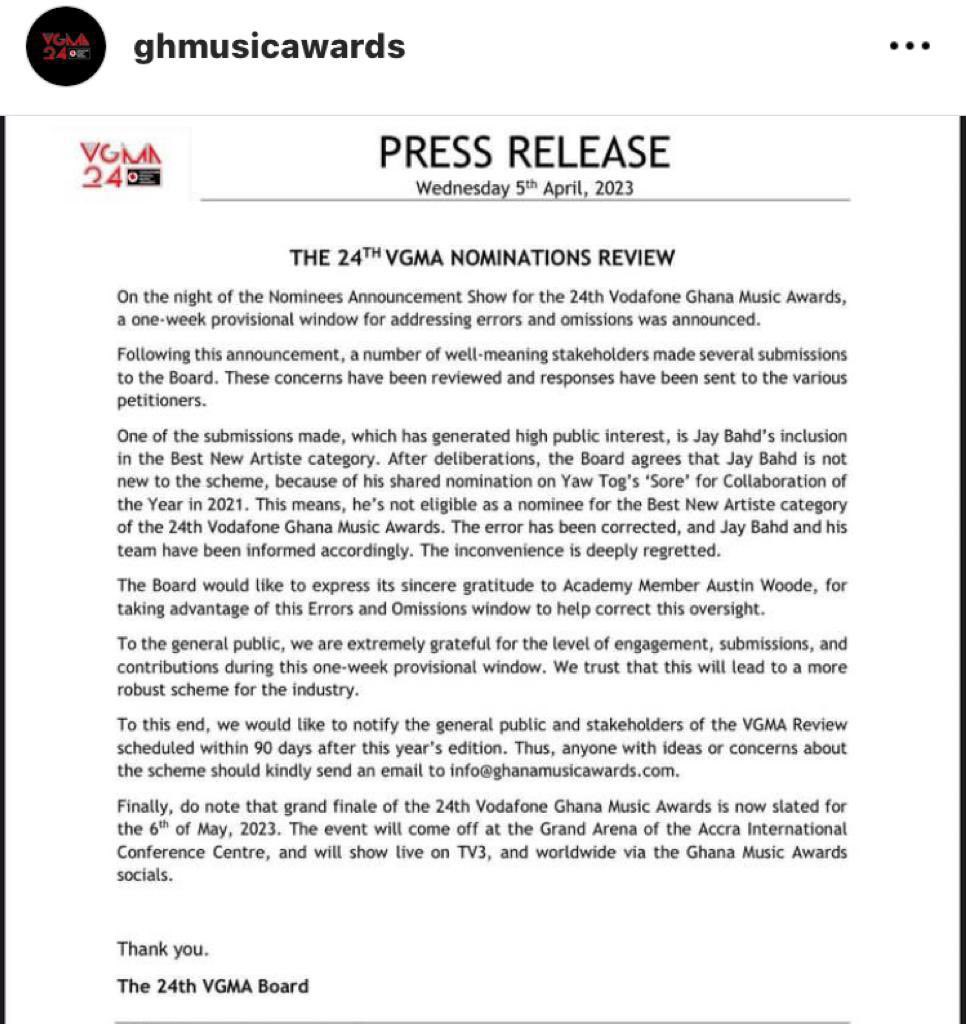 He is consequently ineligible to be a nominee for the Best New Artiste category of the 24th Vodafone Ghana Music Awards. The issue has been resolved, and Jay Bhad and his team have been informed. The board sincerely regrets the inconvenience it has caused the people.
The Board wishes to express its heartfelt appreciation to Austin Woode, a member of the Academy, for using the Errors and Omissions site to help correct this error. We really appreciate everyone's involvement, contributions, and efforts throughout the course of this brief period of one week. This, in our opinion, will lead to a more dependable strategy for the industry.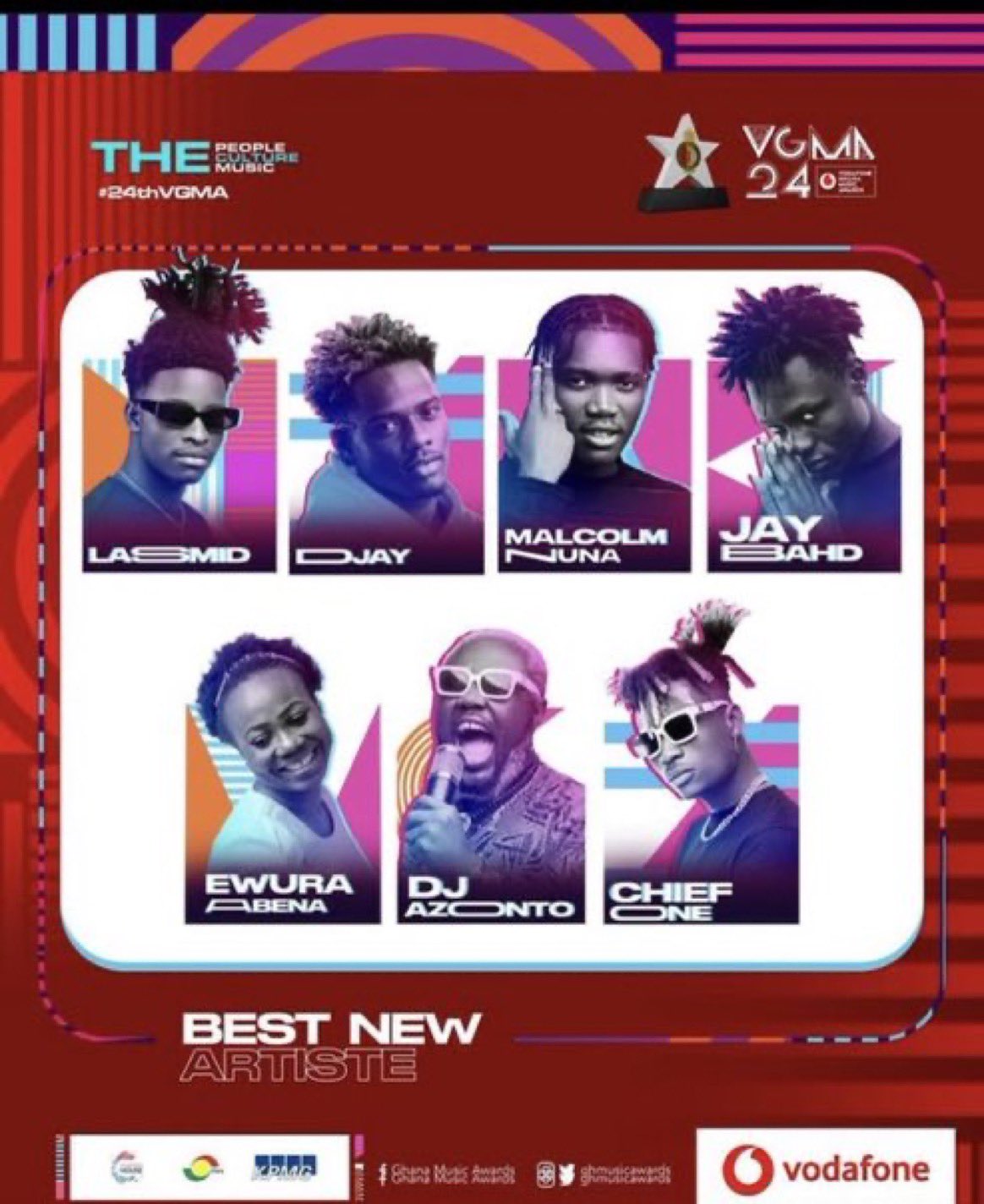 The VGMA Review is scheduled to take place 90 days after this year's edition, and the award scheme's administrators would want to make interested parties and the general public aware of it. Anybody who has ideas for improving the strategy or has complaints may please email info@ghanamusicawards.com.
24th VGMA: New Date and Venue for VGMA 2023
The 24th Vodafone Ghana Music Awards have been announced by Charterhouse, the organizers of the Annual Vodafone Ghana Music Awards (VGMA). The 24th VGMA, dubbed "Ghana's Biggest Music Night," is set to take place on Saturday, May 6, 2023, in the Grand Arena of the Accra International Convention Centre.
Where to watch the 24th VGMA live
The event will be broadcast live on TV3 in Ghana, as well as on affiliate media platforms in Africa and throughout the world. The 24th VGMA is produced by Charterhouse, with media support from TV3, and is proudly presented by Vodafone.
Nominees Of The 24th Vodafone Ghana Music Awards
At 9pm the last announcement was made featuring the BIG 5 Categories; BEST NEW ARTISTE, RECORD OF THE YEAR, ALBUM OF THE YEAR, VODAFONE MOST POPULAR SONG, and ARTISTE OF THE YEAR. The night will also witness outstanding performances from some of Ghana's finest musicians. Catch this great experience live on the leading tv station, TV3 at 9 pm and on the following social media handles; Ghana Music Awards on FB and CharterhouseLive on YouTube.
For the full list of Nominees click the above