Top 10 iPhone Settings. Why Should You Change These Ten iPhone Settings In 2022? It's a new year, and if you want to make a fresh start, start with your iPhone.
You may drastically alter and improve your entire user experience by just altering a few settings. These often-overlooked toggles and changes may make your iPhone seem brand new again, even if you've had it for years.
Here are a few things that you should work on;
Silence Unknown Callers
If it seems like the number of robocalls has exploded in the last year, that's because it has.
Since the beginning of the epidemic, spam calls have become more sophisticated and abundant, and they've become a frequent annoyance on our iPhones.
But you don't have to block every number that comes in to put a stop to them.
You'll find an option to quiet unknown callers in the Phone settings, which will prevent your iPhone from ringing or vibrating when a call comes in from a number that isn't in your contact list.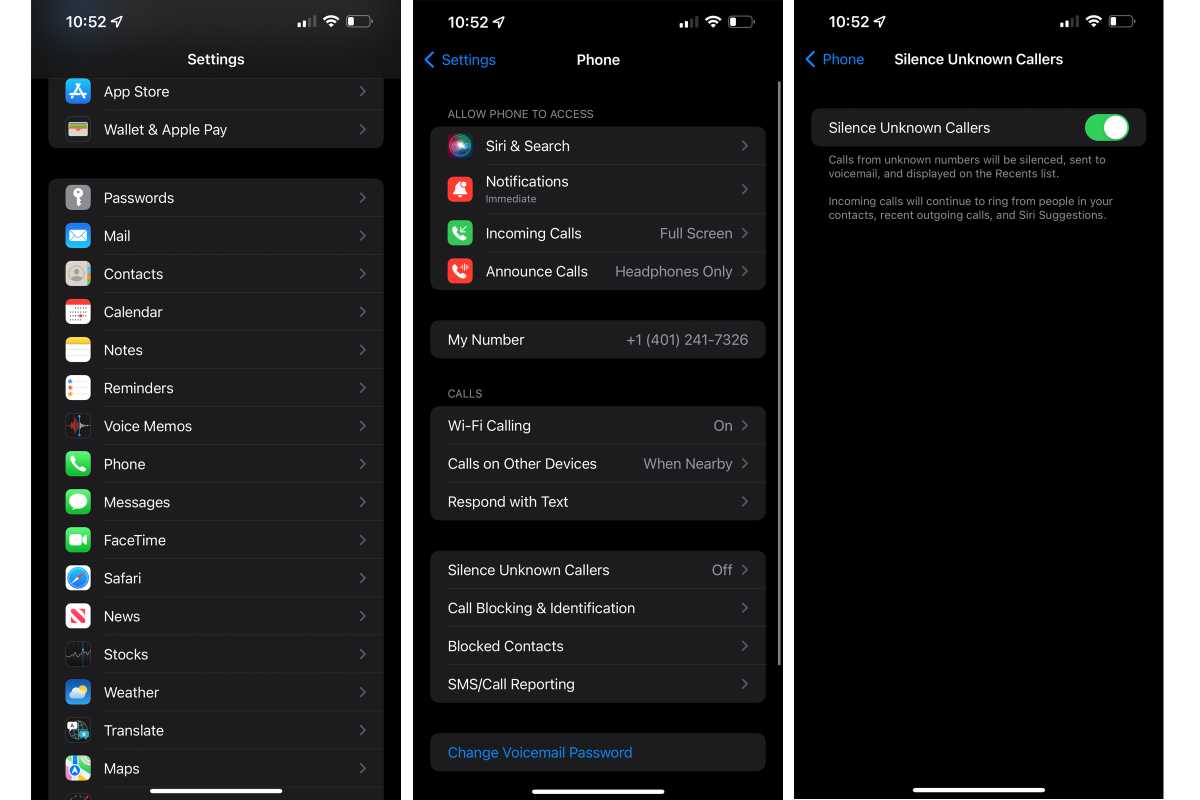 Why should you make this change: While unknown numbers must occasionally pass, it's a tiny price to pay to avoid the hundreds of spam calls we receive each week.
Incoming Calls on Full Screen
In iOS 14 and iOS 15, Apple changed the UI's call handling from full-screen notifications to little banners that are easy to miss.
However, you may select how the caller information is presented. To revert to the previous mode, go to Settings, select Phone, then Incoming Calls, and finally Full Screen.
Why should you make the change: We appreciate the notion of a little banner to notify us of incoming calls, but because we'll be stopping what we're doing anyhow, the full-screen notice that makes it easy to see and quiet is preferable.
Default Application (Email and Browser)
Since iOS 14, users have had the option of changing their default email and browser applications from Mail and Safari to their chosen app when they open a link.
Return to the Settings app, scroll down to the app you wish to make default (such as Chrome), and then touch either Default Email App or Default Browser App to change them.
It's worth noting that if you ever uninstall the app you've chosen, Safari will be reinstated as the default app.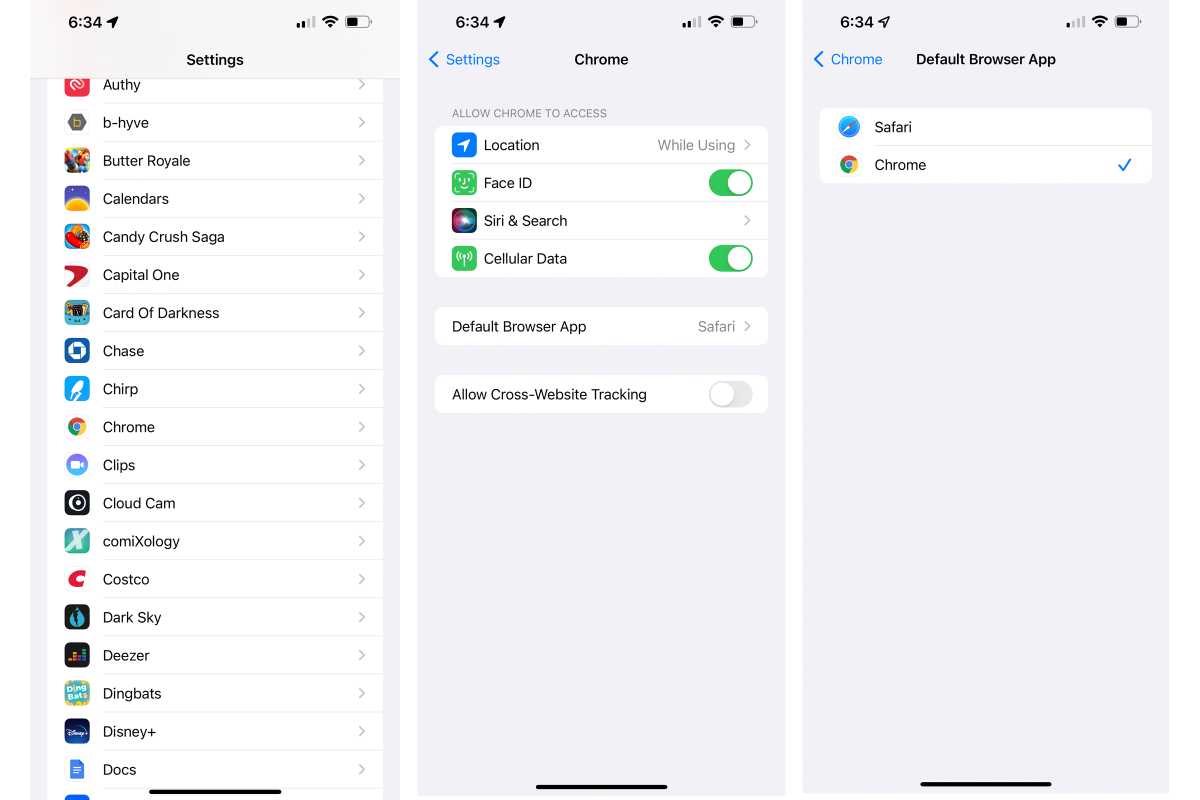 Why should you make the change: There are many excellent third-party browsers and email programs available, and this setting will allow you to fully utilize them.
Siri Voice
Because Siri's default voice is ubiquitous, you probably don't want to hear it on your iPhone as well.
Fortunately, changing Siri's voice is as simple as navigating to the Settings app, choosing Siri & Search, and then Siri Voice.
Once on the menu, pick Variety (American, Australian, British, Indian, Irish, South African) and then select from a variety of voices.
Selecting "American" under Variety, for example, offers up four numbered Voice options (two male and two female). Your iPhone's voice will no longer be the same as everyone else's.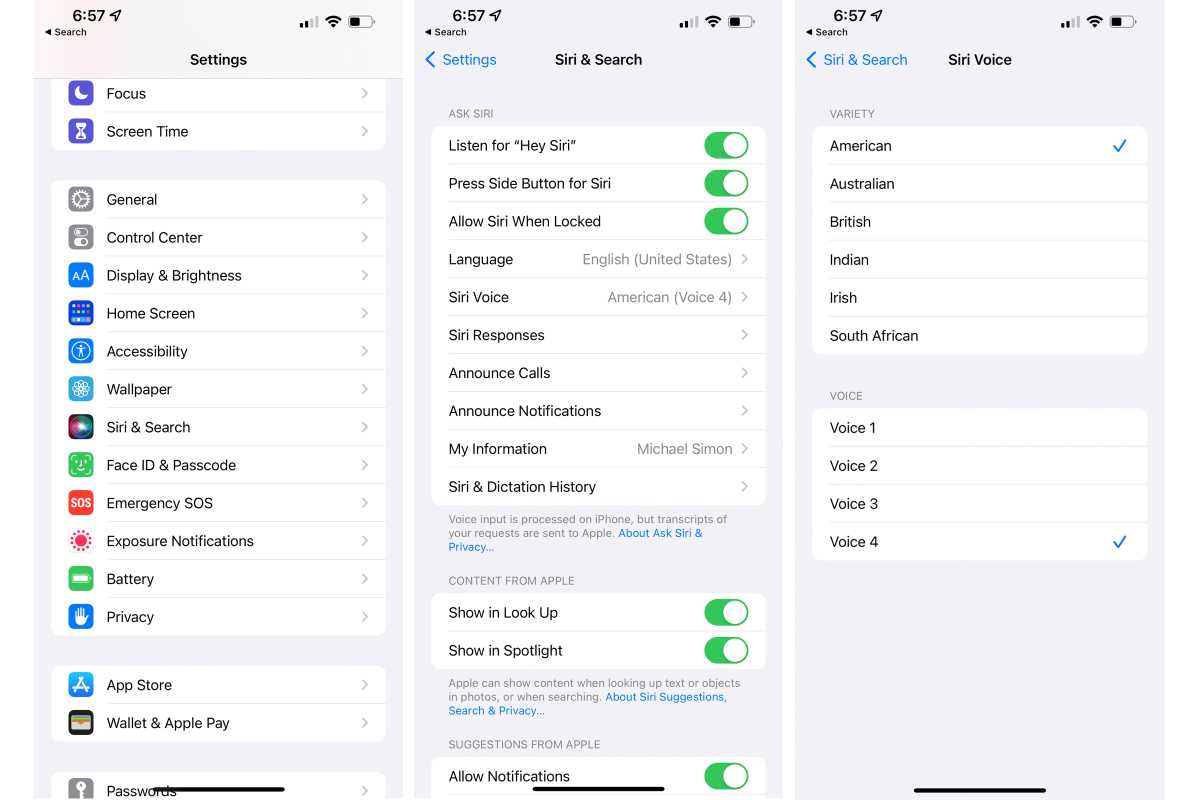 Why should you make the change: Why should your iPhone's Siri sound the same as everyone else's?
ALSO, READ >>>>> Apple Now Allows Users to Reset and Erase Locked iPhones and iPads Without Using a Computer or Mac.
Appearance (Light and Dark)
When you turn on your iPhone for the first time, it will appear in Light mode, but many users choose to switch to Dark mode to alleviate eye strain and conserve battery life.
To turn on Dark mode, go to the Settings app icon and then to Display & Brightness.
Light and Dark choices are available, as well as Automatic, which allows you to schedule your iPhone to go dark at sunset or at a certain time.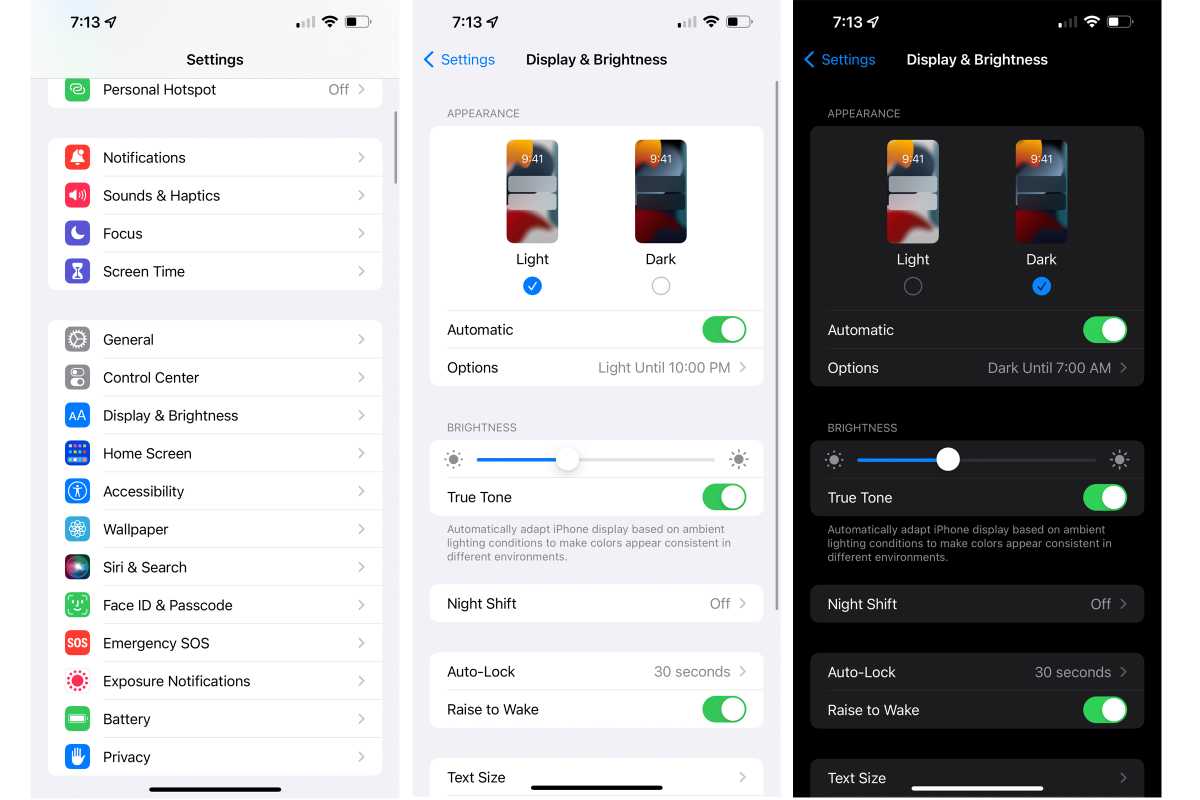 Why should you make the change: Dark mode saves battery life, but it's primarily simply cool when the clock on your phone changes.
App Library
Previously, if you wanted a cleaner home screen with only a few applications on it, you had to delete the ones you didn't want or gather them in folders.
You may now save your downloaded apps in the App Library and never see them on your home screen again. Simply press and hold an empty area on your home screen, then hit the dots at the bottom of the screen.
Then just uncheck the boxes next to the ones you wish to conceal.
You may also select to have downloaded apps go to the App Library automatically.
To enable it, go to Settings, touch on Home Screen, and then select App Library Only.
Then, to start a new app, either search for it or swipe left beyond the previous home page.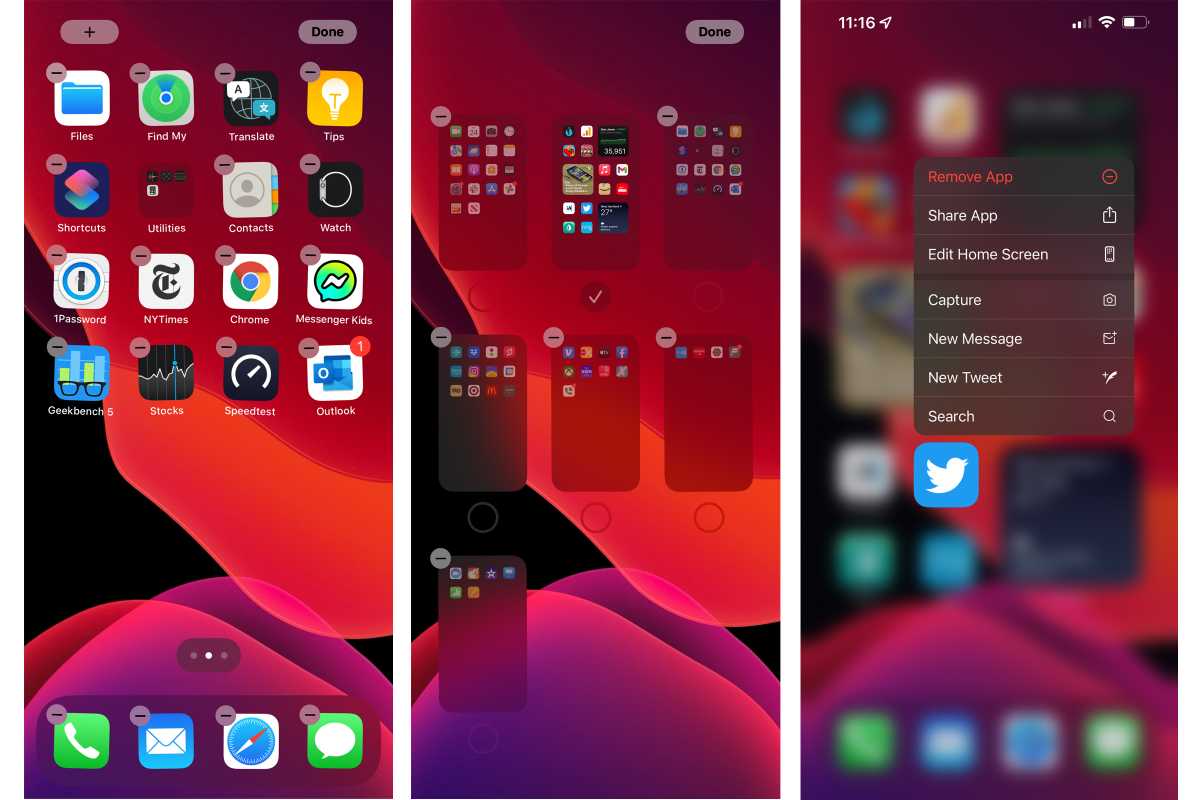 Why should you make the change: For as long as we can remember, we've despised the icon grid, and the App Library is a terrific way to access your programs without having to see them all the time.
Back Tap
Back Tap is a setting on your phone that allows you to conduct simple activities like muting, bringing up the App Switcher, and accessing the Control Center by double or triple touching the back of your phone.
To tap-ify an activity, go to Settings, then the Accessibility tab, touch on Touch, and then Back Tap.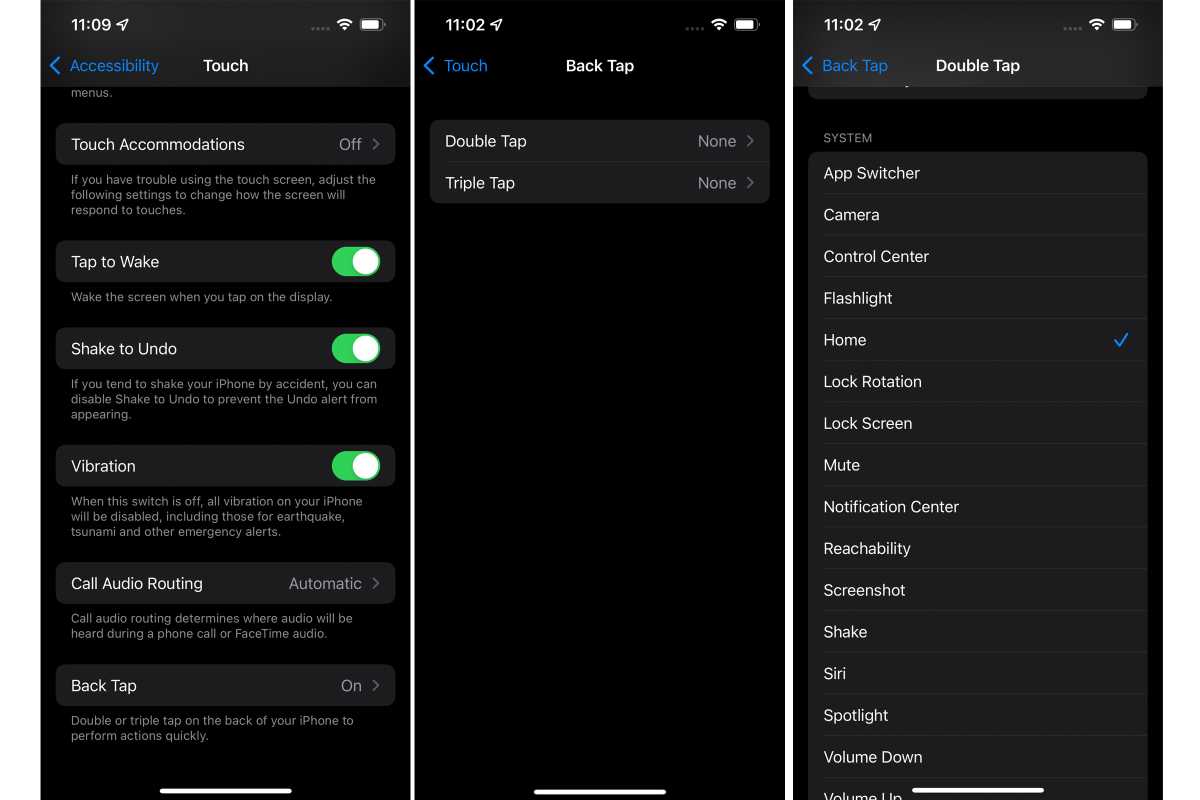 Why should you make the change: Give it a go and you'll wonder how you ever got along without it.
Tracking
Before you start installing applications and viewing websites, you should enable Apple's App Following Transparency option in your privacy settings, which prevents apps from tracking you outside of their own sandbox.
Simply go to Settings, Privacy, and Following, and make sure the Allow Apps to Request to Track option is toggled on if you wish to make an app-by-app decision, or off to prevent all apps from tracking you.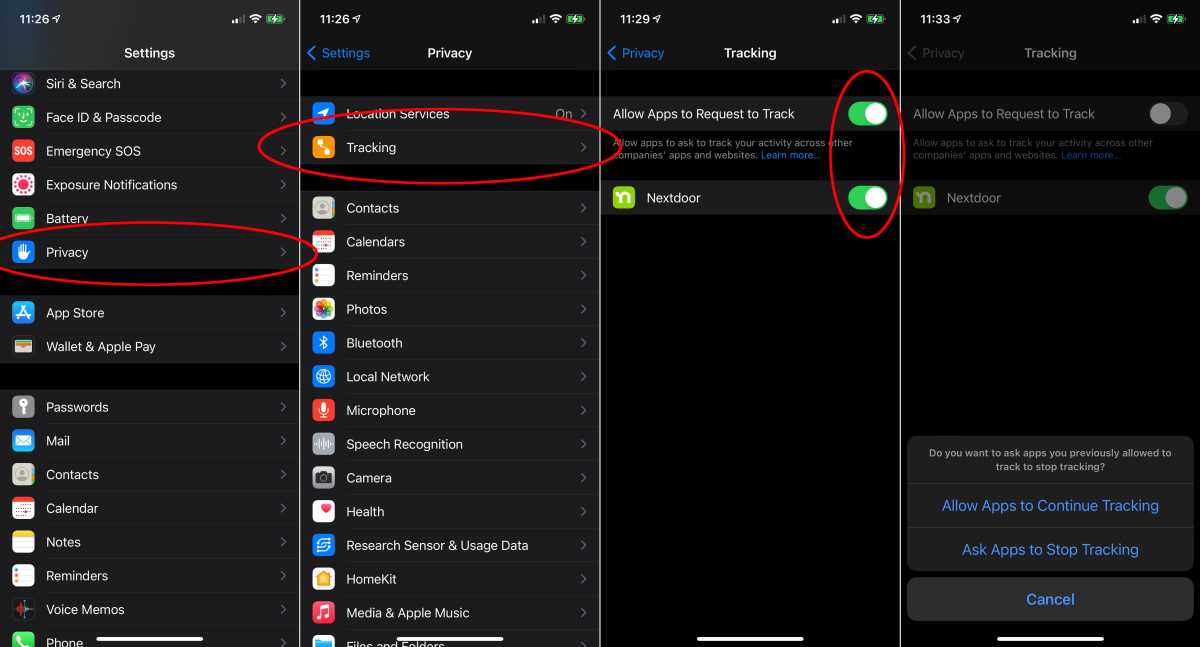 Why should you make the change: App tracking is one of the worst aspects of the internet, and Apple is working to combat it.
Headphone Accommodations
Anyone may exploit a secret function in AirPods and Beats headphones that were designed for hard-of-hearing individuals to boost the clarity of particular sounds (such as making voice mixes crisper).
Headphone Accommodations may be found under Settings, then Accessibility and Audio/Visual, where you can adjust the tone and volume of various sounds.
Why should you make the change: Because the AirPods have so few options, this is a terrific way to personalize your experience.
Focus
As a major expansion of Do Not Disturb, Apple's new Focus function was launched in iOS 15.
You'll need to spend some time putting it up because it's strong and might be overwhelming.
To begin, go to Settings, then to Focus, where you may choose from many modes, such as Do Not Disturb, Driving, Sleep, Personal, or Work, or create your own.
Most crucially, while you're Focusing, you'll want to specify which contacts and alerts are allowed to pass through the filters.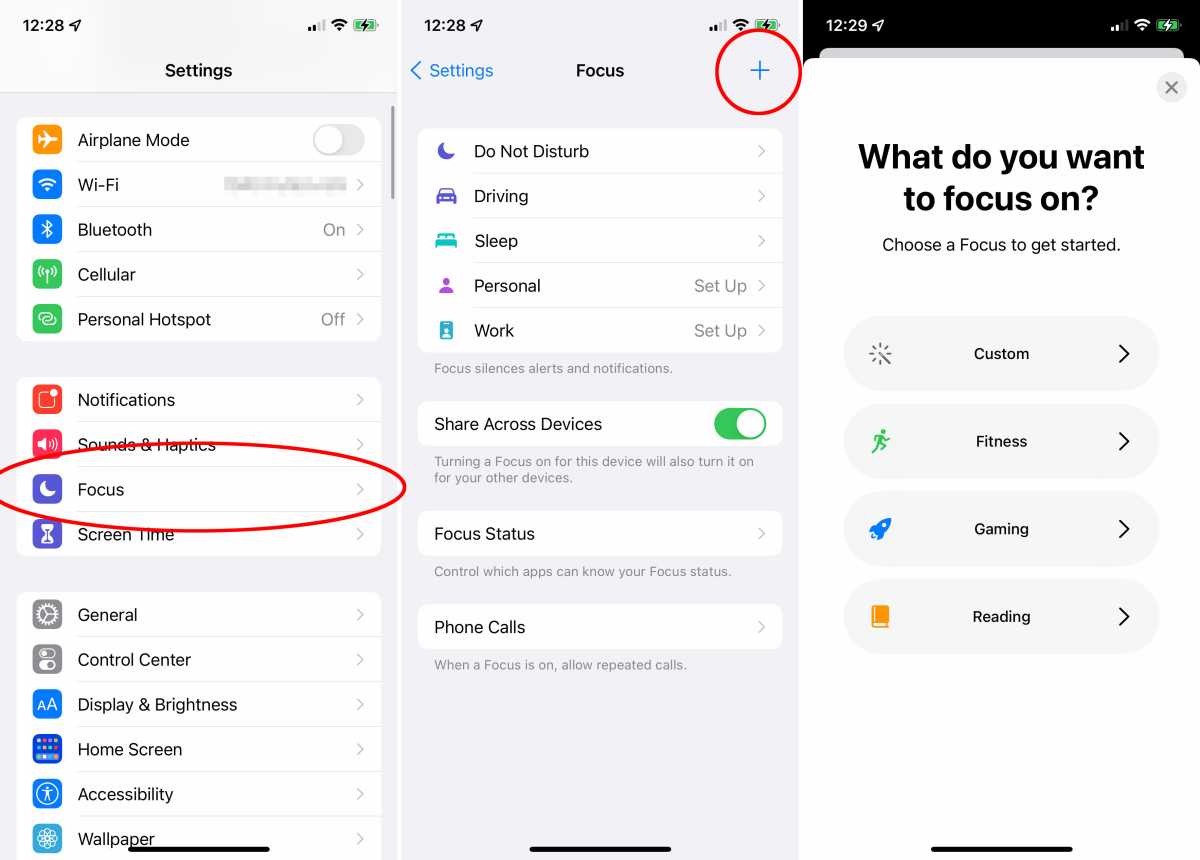 Why should you make the change: The focus is not as apparent as it might be, but once you get the hang of it, it's a great method to keep track of how much time you spend in front of the computer.
FOLLOW US ON TWITTER HERE
What do you think about this piece?
Share your comments below.