The National Science and Maths Quiz (NSMQ) is a national quiz competition between Senior High Schools (SHSs) in our country, Ghana. One key element of the National Science and Maths Quiz is about claiming the bragging rights of champions. Current and old students of the various schools always try to seize every opportunity to let you know they are the Gurus of the contest while others brag to be the masters of the game. It is usually a competition that creates a lot of tension since the contests involve schools waiting patiently to see their contestants winning before they make a lot of noise about their schools.
Sonrise Senior High School is one school which is located in the Volta Region Of Ghana. They made their first show in the NSMQ competition in the year 2018. They were able to eliminate Opoku Ware and Brekum SHS that year to make it to the one-eighth stage. They have since then shown that they are up to the task however they are unable to lift the trophy each time they try.
This year again, they are doing their wonders by winning the the first contest of the 1/8th stage. The contest was between Holy Child School, Kumasi High School and Sonrise Senior High School. It was a very thrilling contest.
When the contest begun, Holy Child was seen leading from the first round. Sonrise however took over in the second round and that helped them to rise above Holy Child to take the first position. Sonrise had 9pts in the problem of the day which is the 3rd Round.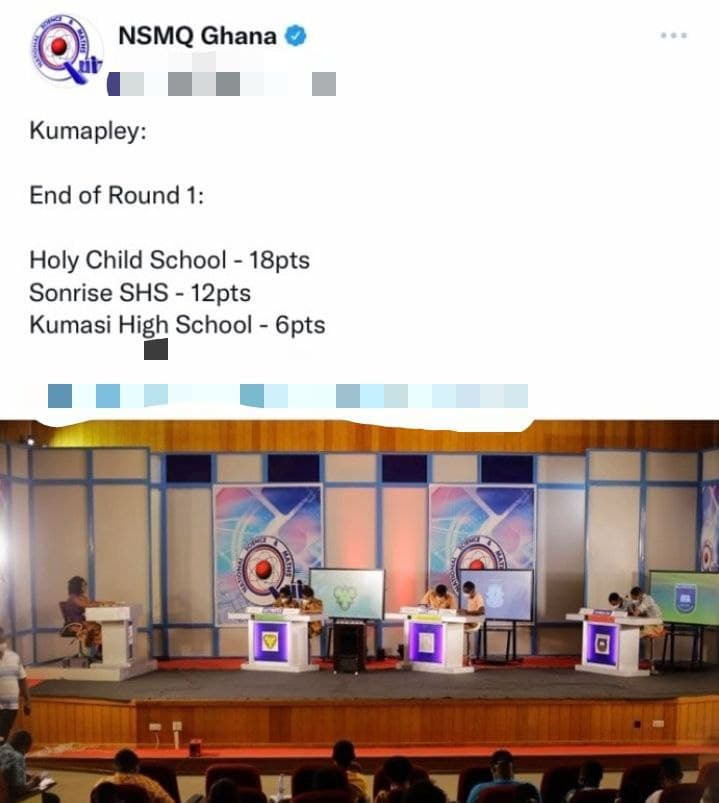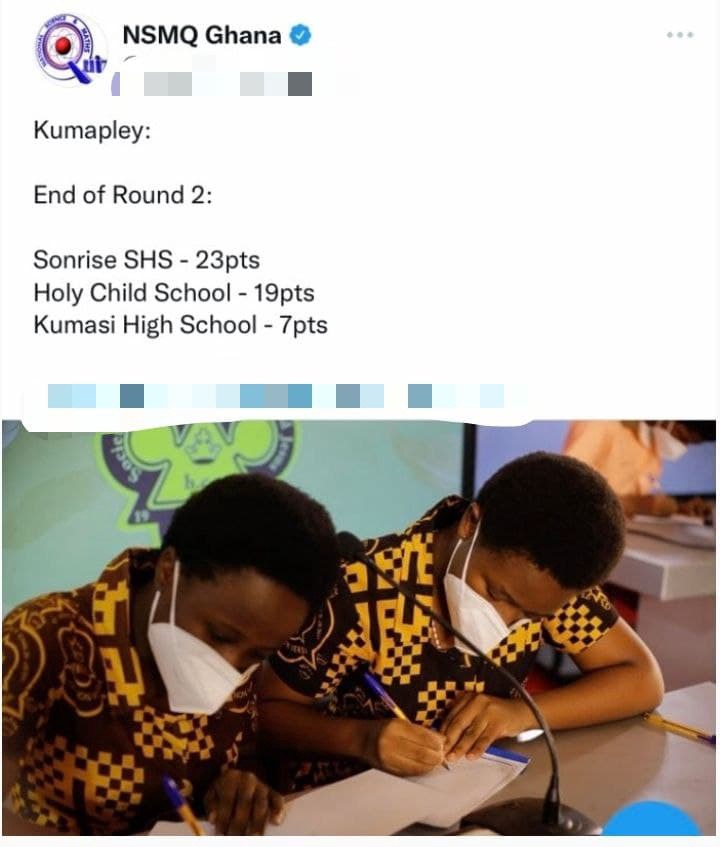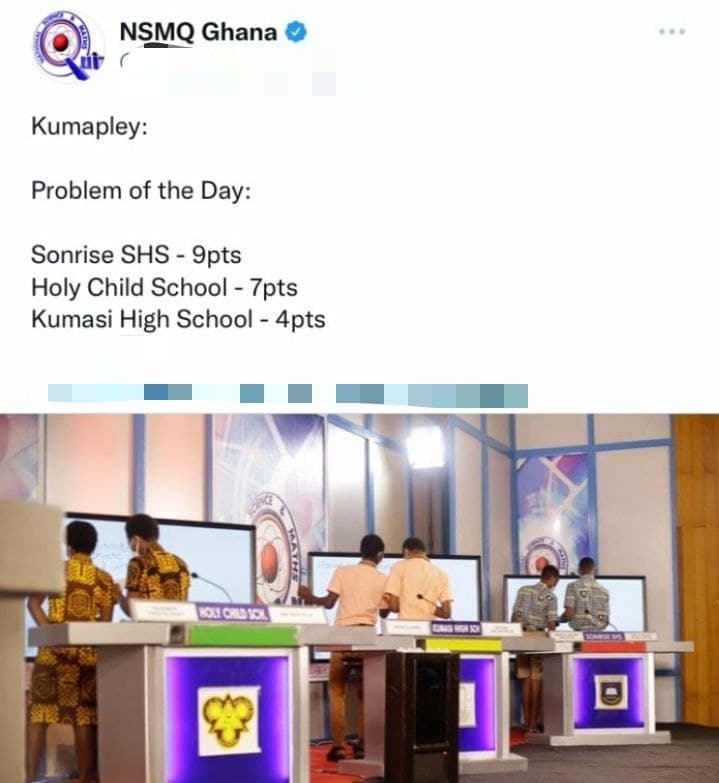 Fast-forward to the 5th round the Sonrise contestants were able to kill the show as they impressively got the first 2 riddles right. They amassed 52pts and qualified to the next stage of the competition.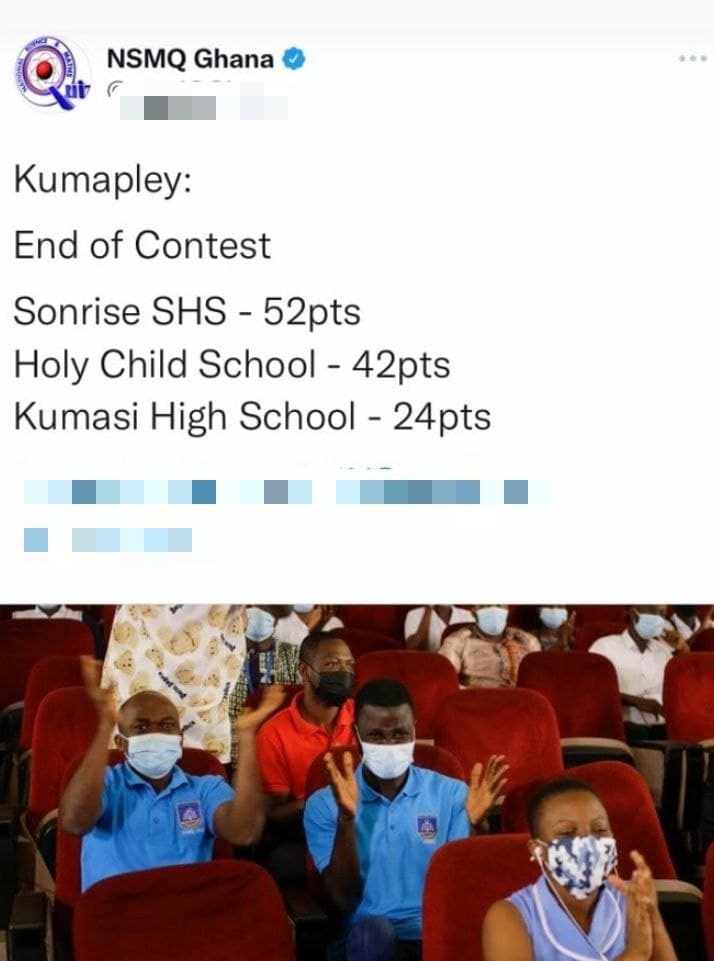 Congratulations to Sonrise SHS.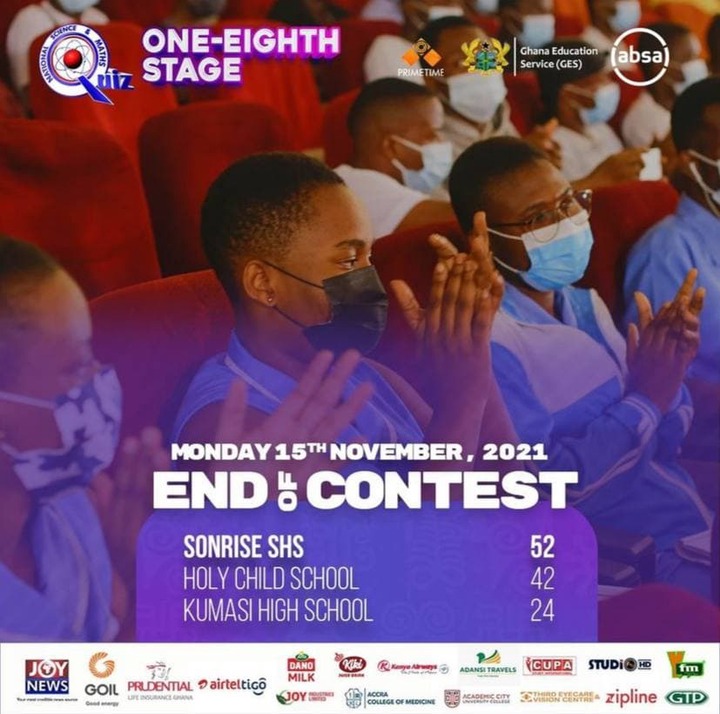 Thanks.
What do you think about this?
Comment below.