Sergio Aguero Has Announced His Retirement From Football.
Football also called association football or soccer is a game in which two teams of 11 players, using any part of their bodies except their hands and arms, try to maneuver the ball into the opposing team's goal.
Only the goalkeeper is permitted to handle the ball and may do so only within the penalty area surrounding the goal. The team that scores more goals wins the match.
Football is the world's most popular ball game in a number of participants and spectators.
Simple in its principal rules and essential equipment, the sport can be played almost anywhere, from official football playing fields (pitches) to gymnasiums, streets, school playgrounds, parks, or beaches.
One of the very good players that football has seen is Sergio Agüero.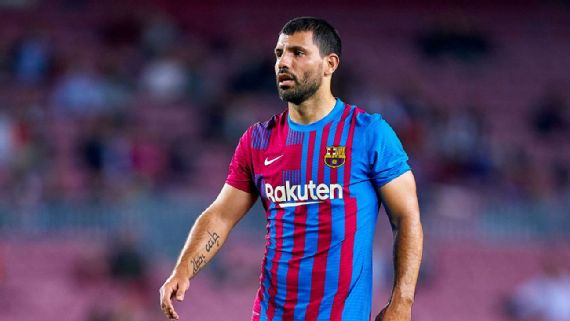 He is a 33-year-old man. He experienced chest problems and breathing difficulties during the first half of Barcelona's 1-1 draw with Alavés on 30 October.
Agüero fell to the turf at the Camp Nou clutching his chest and was treated for several minutes before being able to walk off.
He was admitted to the hospital for cardiological tests, the club later stating that he would be out for three months and would undertake a "diagnostic and therapeutic process".
Today, 15th of December 2021, the Barcelona striker Sergio Agüero has announced his retirement from football at the age of 33 due to a heart condition six months after Manchester City's record scorer joined Barcelona as a free agent.
He seemed very sad by this but many people wished him a speedy recovery.
Sergio Aguero Has Announced His Retirement From Football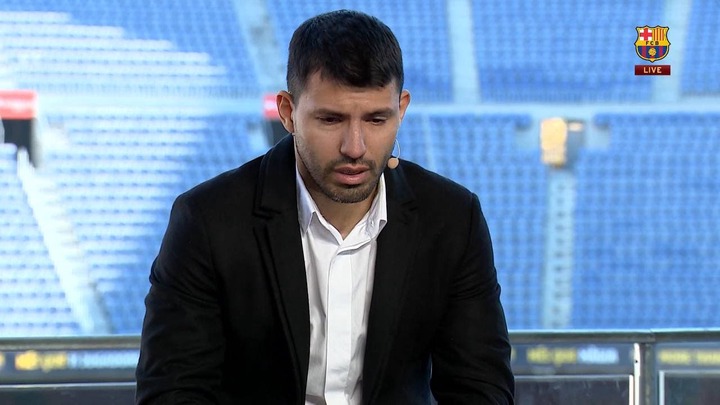 "I have been in good hands with the medical staff. I made the decision 10 days ago after doing everything possible to have some hope of playing on. I am very proud of my career.
I always dreamed of a professional career since the first time I touched a ball at five.
I want to thank Atletico Madrid who took a chance on me when I was 18 and Manchester City, everyone knows who I feel about City and how well they treated me there", Sergio Agüero said.
Many fans and followers of FC Barcelona are saddened by this news.
Professional Career
In Barcelona, Aguero was making just his fifth appearance and only his second start for his new club in the Alavés game on Oct. 30 when he experienced breathing problems.
He also scored a goal in the El Clásico game against real Madrid on the 24th of October 2021.
Aguero burst onto the scene in Argentina as a teenager with Independiente before signing for Atletico Madrid in 2006. He scored 102 goals in five years in Spain before joining City in a deal worth around €40 million.
In Manchester, Aguero scored the dramatic last-minute winner against Queens Park Rangers on the final day of the 2011-12 season to help City win their first Premier League title.
In total, he won 15 trophies in England, including five league titles, and is City's record goalscorer with 260 goals in 390 appearances.
His role in City's growth over the last decade saw the club announce recently that he would be honored with a statue outside the Etihad Stadium alongside Vincent Kompany and David Silva. Aguero has also won 101 caps for Argentina, scoring 41 goals, and was part of the squad that won the Copa America last summer and was a runner-up at the World Cup in 2014.
He is indeed never going to be forgotten.