Hajia Bintu Is Pregnant For Her Manager; Anonymous Netizen Drops Info
Everyone in this world can be subjected to problems and sad times. As a celebrity, you are not free from critiques, bad words, or other things that will make your day sad. Sometimes, however, these words from people are things that such celebrities use to gather more courage and confidence to go through the day.
Little by little, time passes and they are able to get over these sorts of things. Sometimes, we hear some shocking news about some of our favorite celebrities and we just wonder how that particular news that we hear ever happened. Every celebrity at some point in their career will encounter some trying moments and it will take grace to withstand.
Hajia Bintu Is Pregnant?
There is particular information reaching my team that seems to be trending online. It is about our very own Hajia Bintu.
Sources allege that the duo have somehow found themselves together below the sheets and the Good Lord decided to bless their union with an issue.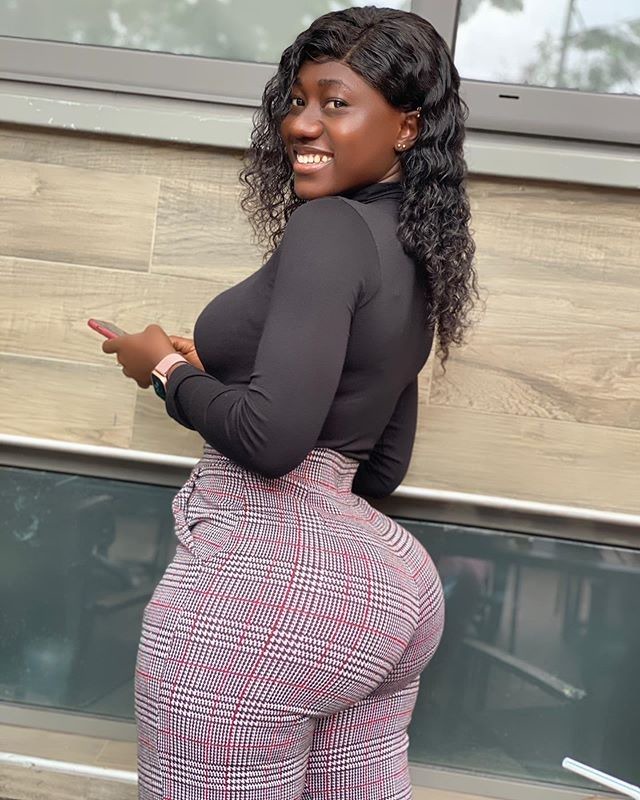 The source dropped the information online to people for them to see and it has sparked some agitation online by netizens. Many people do not want to believe and they feel sad for her at the same time.
Take a look at what the person posted online;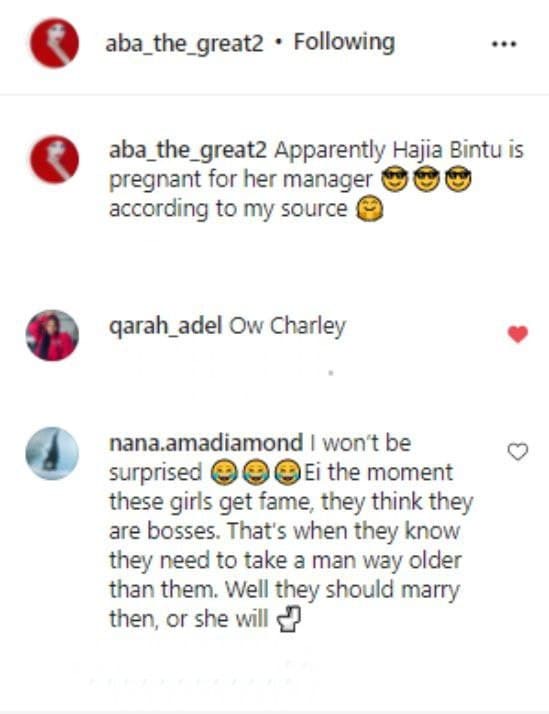 Drop your comments below about what you think of this.