The Chiefs of Wasa bestowed a new title on singer Fameye over the weekend for serving as a beacon for the people of Wassa and its surroundings.

On Saturday, Fameye, who is from Bogoso, staged a homecoming performance to commemorate his return home. To the inhabitants of Wasa, he was given the name "Wasa Nyankonton," which means "rainbow."
Fameye's enstoolment was to acknowledge his efforts to elevate the towns of Bogoso and Wasa, according to the area's chief, Nana Sempre II, who claimed in a video that Fameye's enstoolment was to celebrate his efforts to elevate the towns of Bogoso and Wasa.
Fameye Is Now A Chief
"…since Fameye has elevated the names of Wasaman and Bogoso, the name I, the Chief of Bogoso, wish to bestow on Fameye today among all the artists in Ghana is 'Wasa Nyankonton," Nana Sempre remarked as he bestowed the title on Fameye.
There are a lot of countries that still adhere to their culture and Ghana is one of the few countries that still values its culture. A chief still rules many towns, cities, and villages (whether sub-chief or paramount chief). Many people believe this is outdated because we have a president who is in charge of the state's business, as well as ministers, members of parliament, and executive officials who are in charge of the affairs of the towns, cities, and regions.
These people exist, but there must be a chief who settles conflicts in a certain area, relying on our traditional values to ensure that people only do the right things and that the population of the town follow the president's and his associates' rules.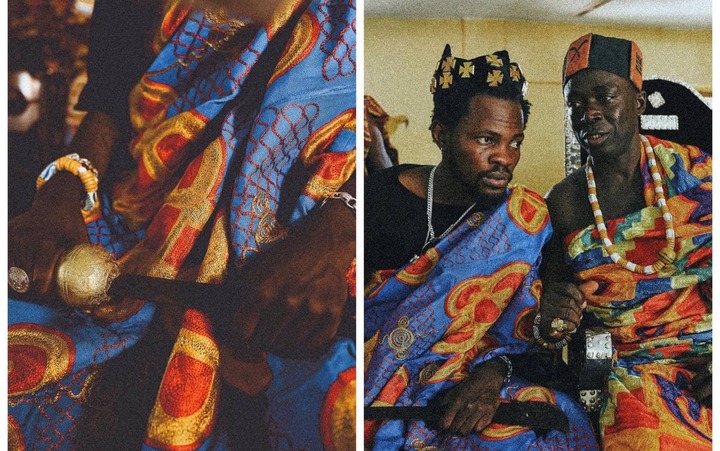 Our very own Fameye has held a show for the people of Bogoso where many Ghanaian artists showed up to give him their support. Fameye has been crowned as Nana Wassa Nyankoton at the Chief's Palace at Bogoso by the Chief himself. It was Nana "Sompr3" who crowned Fameye. This is not the first time we are seeing an artist being enstooled and it would not be the last either.
Take a look at the photos below;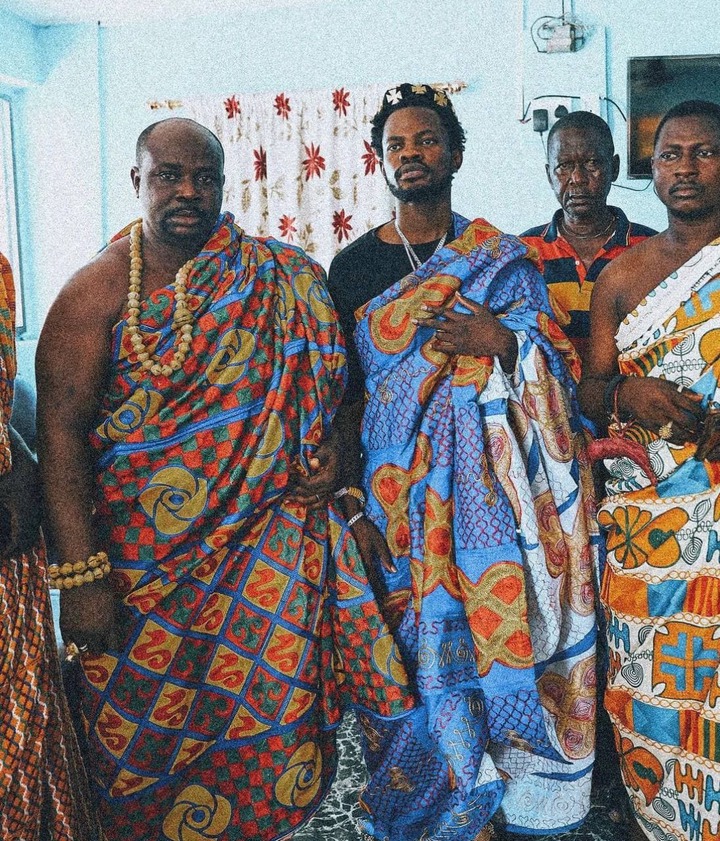 Thanks. Kindly follow me for more updates. Don't forget to comment, like, and share.