Chelsea Vs Brighton Highlight: As the new Premier League season draws closer, Chelsea fans are finding reasons to be hopeful following some impressive preseason performances.
After a convincing 5-0 win against Wrexham, Chelsea continued their winning streak by defeating a strong Brighton & Hove Albion side 4-3 in the Premier League Summer Series, held in Philadelphia.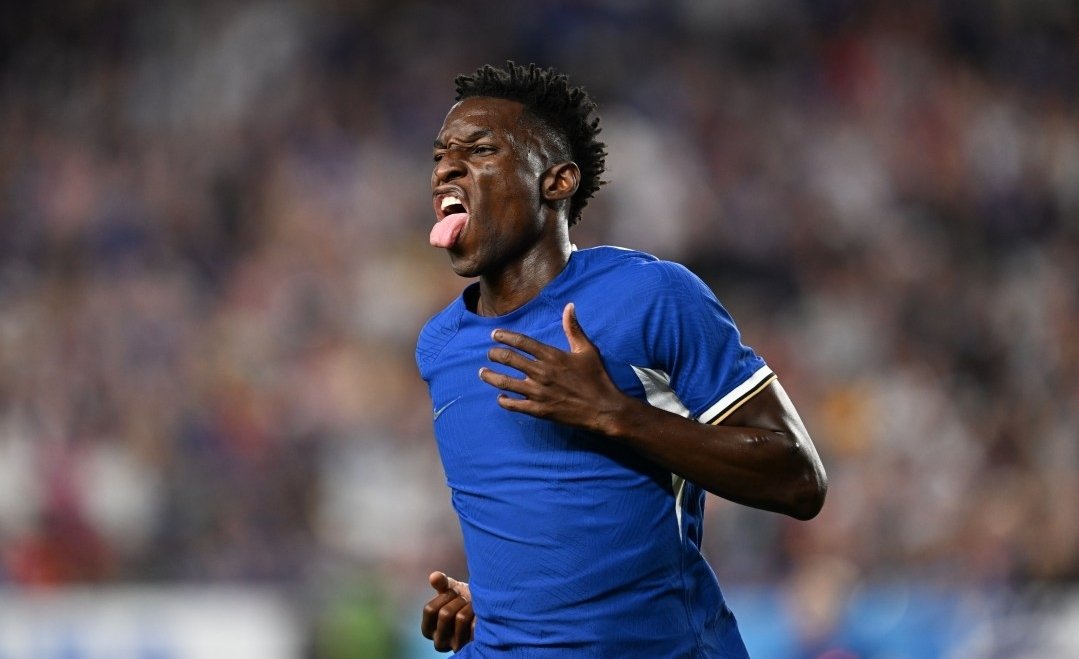 The match against Brighton proved to be an engaging encounter, with both teams putting up a fight in the first half. The score was level at 1-1 at halftime, courtesy of goals from Danny Welbeck and Christopher Nkunku for Brighton. However, Chelsea shifted gears after the break and dominated the game, taking control of the proceedings.
The turning point in the match came when Brighton's Jan Paul van Heck received a red card in the 60th minute, leaving the Seagulls a man down for a significant portion of the game after picking up his second yellow card. Seizing the advantage, Chelsea's deeper squad displayed their strength and class.
Chelsea Vs Brighton Highlight
Mykhaylo Mudryk swiftly put the Blues in front after the van Heck dismissal, and further goals from Conor Gallagher and Nico Jackson extended their lead.
Despite being a man down, Brighton showed resilience, and Joao Pedro and Denis Undav managed to score late consolation goals. Joao Pedro, in particular, stood out with an impressive debut performance for the club.
However, Brighton's late resurgence can partly be attributed to the disruption caused by frequent substitutions in friendlies, which nullified Chelsea's numerical advantage.
Throughout the match, Mykhaylo Mudryk and Nico Jackson showcased exceptional skills for Chelsea, leaving a strong impression. Cesare Casadei's performance off the bench was also noteworthy, contributing to Chelsea's dominance.
Additionally, Ben Chilwell displayed strength and prowess early in the game, solidifying Chelsea's defensive line.
Brighton, despite the defeat, can find encouragement in Joao Pedro's standout performance in the latter stages of the match.
As the preseason continues, both teams will be looking to fine-tune their strategies and optimize their squad to ensure a promising start to the upcoming Premier League season.
Chelsea fans, in particular, can take heart from these impressive showings and anticipate a competitive and thrilling campaign ahead.