Buy BECE Result Checker: The West African Examinations Council (WAEC) has announced the implementation of BECE result checker vouchers for candidates to access their 2023 BECE results online.
In this post, we will guide you on how to purchase a legitimate BECE result checker card and caution against potential scams.
To check the 2023/24 BECE results online, candidates will need a result checker voucher. The WAEC, being a non-profit organization, has taken measures to ensure the authenticity and security of the result checker cards.
How to Purchase Authentic BECE Result Checker Cards
To avoid falling victim to fraudulent activities, candidates are advised to purchase the result checker cards from legitimate sources only.
For an affordable and trustworthy option, visit the WAEC-approved examination result checker buying website, https://checkercards.com.
Here, you can obtain genuine BECE result checker cards without the risk of being scammed or duped by fraudsters.
How to buy 2023 BECE results checker card
1. Visit the checkercards.com website
2. Select the number of cards you want to buy.
3. Click on the 'Buy now' button
4. Fill in the details by adding your first name, last name, phone number, and email (please make sure to enter a correct email address as details of the results checker card will be sent to your email)
5. Scroll down and click on "Proceed To Payment".
6. Select "Pay with Mobile Money" and enter your MoMo number.
7. Click on 'Confirm'.
8. Approve payment on your phone by entering your 4-digit Mobile Money Pin.
After successful payment, the BECE result checker voucher details (Serial and Pin) will be sent via Email. Please do not make the details public.
For any assistance, kindly contact Checkercards.com at 0596475788 on call or WhatsApp.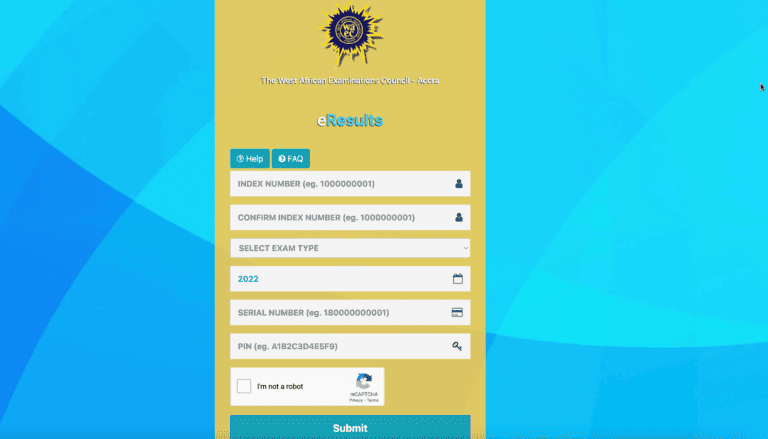 How to check 2023/24 BECE School and Private results
1. Visit the https://eresults.waecgh.org
2. Enter your 2022 BECE Index Number.
3. Re-enter the Index Number to confirm its correct
4. Select Examination type (BECE)
5. Enter Examination year (2022)
6. Enter the Serial Number on the result checking voucher
7. Enter the PIN on the result checking voucher
8. Tick the 'I am not a robot' box and
9. Click on Submit and wait for the display in the popup window. This may take several minutes but it's worth the wait.
Beware of Scams
WAEC has issued a warning to the general public, especially students who appeared for the 2023/24 BECE, to be cautious of individuals posing as result checker voucher vendors. These scammers may attempt to deceive and dupe unsuspecting candidates.
With the introduction of BECE result checker vouchers, candidates can conveniently access their 2023 results online.
WAEC urges everyone to exercise caution and only purchase result checker cards from reputable sources to prevent falling prey to scams.
By obtaining genuine result checker cards through the official WAEC-approved platform, candidates can confidently check their BECE results hassle-free.